Dick Atkins, Producer/Writer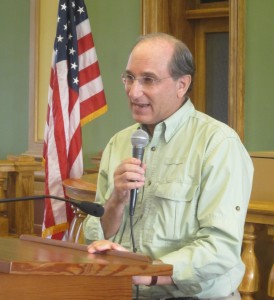 Dick Atkins, writer and producer of Forced March, has produced nine movies and various series and specials for television.  He has produced as far afield as Hungary, Kenya & Mongolia, with many stars, including Kiefer Sutherland, Johnny Cash, Andy Griffith, Blair Underwood, Angela Lansbury, Lee Remick, Marsha Mason, Mary Steenburgen, Ron Silver, Gregory Harrison, Kenny Rogers and Chris Sarandon, and with award-winning directors and writers. He also has directed many hours of documentary footage in Mongolia with the Dalai Lama and Richard Gere.
Dick was in charge of Daytime Programming for Benton & Bowles advertising, where he was responsible for overseeing three daytime "soaps" owned by Procter & Gamble (Another World and Texas on NBC & Edge of Night on ABC), and manager of development for advertiser-sponsored & branded television movies and specials. He has served as a programming and production consultant for CBS/60 Minutes, King World Productions, Hearst Entertainment, Whittle Communications, DMB&B, and Le Quartier Latin of Paris.His bio appears in Who's Who… in America, …in the World, …in the East, …in Entertainment, and …of Emerging Leaders in America. He holds a B.A. in politics from Princeton University.
Contact Dick:  Afilms@aol.com  
To view his full bio you may find him on LinkedIn or IMDB.
---
George Zelma, Executive Producer


I was born in Budapest in 1944. I have really never had a day go by without feeling the weight of having survived that time even as an infant. The pain of the loss of family members and the ways and means by which they perished , slowly filtered into my consciousness — although never spoken about, except in hushed tones or in code by the adults in my family.
I certainly feel American after these many years, having practiced law, still play softball, but the irreconcilable sense of loss and disaster has never really left me. Radnoti's journalistic recounting of his experience, written in beautiful prose was a project that I needed to help express my own life experience as part of the generation after the disorientation and hurt that subsequent generations must deal with is reflected in the film's closing scene.
---
Richard Karo, Executive Producer


Rick Karo is currently the owner of Comflix Studios, Inc., a fully integrated digital media and marketing company that incorporates video content creation, production, distribution, ad sales, audience aggregation and intellectual property exploitation. The Company owns and operates the #1 ad-supported online destination for Motion Comic content, SPLASTK.com.
Prior to that, Rick was executive VP of Atkins Pictures Inc., and also worked for Hearst Entertainment, D.L. Taffner and Benton & Bowles among others. He was also executive producer of Popeye's Voyage: The Quest for Pappy for King Features Syndicate & Lions Gate.
Rick King,
Director
Rick King got his start in film studying with pioneering documentary filmmaker Richard Leacock at M.I.T. He has directed twelve feature films, including "Forced March." "Hard Choices" was on Roger Ebert's top ten list for 1986. "Quick" was voted best independent feature at the Houston Film Festival. Two of his movies, "Hard Choices" and "Off the Wall," were in the Sundance Film Festival. In television, King was the Ace award winner for best director of a dramatic series for "Dusk to Dawn," an episode in the HBO series, "Vietnam War Story." He wrote, directed, and produced "Nuclear Nightmares," a two-hour PBS documentary on the spread of nuclear weapons. In spring of 2005, "Voices in Wartime," a feature documentary directed and produced by King, was released theatrically.
He is a graduate of Stanford University.
---
Karl Bardosh, Writer/Co-Producer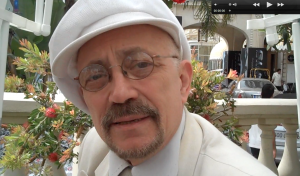 Karl Bardosh is Assoc. Arts Professor at NYU's Kanbar Institute of Film and Television. Born & raised in Hungary, he began his film career in Budapest before emigrating to the USA. Thus Forced March is an intensely personal project for him.
"My father lay dying of typhus in the hospital at the Nazis' Bergen-Belsen Concentration Camp. His life was saved due to the Allies liberating the camp, rescuing and saving many lives. Decades later, I teamed up with Dick Atkins and Hungarian-American George Zelma to produce an important feature film about the Holocaust. Forced March, unlike most features about the death camps, is a feature film about life and death in the labor camps.
"My mother was captured and tortured by Hungarian Nazis (called 'Nyilas'- Arrow Cross). She and five others were lined up on the banks of the Danube River for execution. As she felt the cold tip of the gun touching against the back of her head, she shoved out her elbows into the stomach of her executioner, jumping into the dark river at midnight to escape.
"The reality of my mother's escape inspired a scene in the movie Forced March. The movie was first shown in Cannes at the Marche du Film Festival then was invited to the Jerusalem International Film Festival (1991) where my Mother received a standing ovation after the screening. She broke down in tears amidst the celebration; that moment stays with me as perhaps the greatest highlight of my personal and professional life."